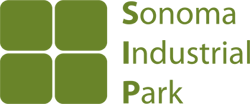 Sonoma Industrial Park
19600 - 19680 Eighth Street East
Sonoma, CA 95476
Tel: (707) 484-9801
EMAIL
CONTACT US
Sonoma Industrial Park provides a unique environment for new and established businesses.
We offer competitive rates and a variety of space sizes to accommodate small to large businesses.
Please feel free to call us at (707) 484-9801, email us or fill out the contact form below.
Sonoma Industrial Park • 19600 - 19680 Eighth Street East • Sonoma, CA 95476 • Tel: (707) 484-9801 •
Copyright © 2009-2015 Sonoma Industrial Park. All rights reserved.
Sonoma Office Space in Warehouse District